This is a project that has been the back of my mind for a long time. International Loadstar 1600's and 1700's were so prevalent back in the 60's and 70's for all sorts of uses. Dump trucks, farm trucks, buses, fire apparatus, you name it and they was a "Cornbinder". In our neck of the woods many were made into brush rigs and some even survive today. The photo below is of the cab style I've decided to do. The truck was sitting on a used car lot a few years back and so I shot some photos and took measurements. While the body style is not something I'm inclined to do right away the cab is so here we go!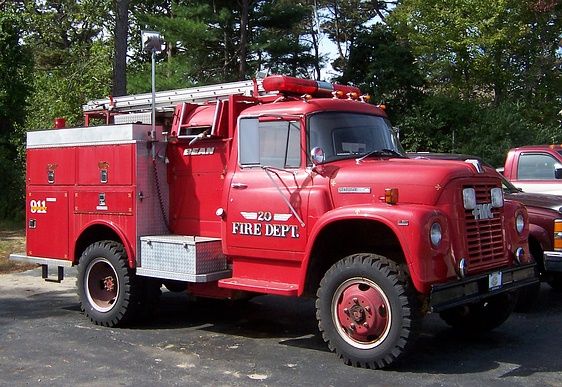 After looking over the stash of possible donor kits I decided on the 1953 Ford cab. It has some of the lines of the IH but a significant amount of modification is necessary. The windshield, door sculpture, fenders and hood are unique to the IH. Lots of cutting, inserting plastic, sanding, filling, etc will go into making a suitable replica. But why not! That's what model building is all about!

I've started on the drawings from the measurements taken back some time ago. Along with some good side view shots and specific dimensions the side and front views are coming along. The back is flat with the exception of some raised panels that stiffen up the sheet metal. Those are easily done after the more basid work is completed. I'll be posting some additional photos as I go along.