The Revell GMC 4x4 pickup with snow plow is a decent kit, considering it was first released in 1977, but does have some issues.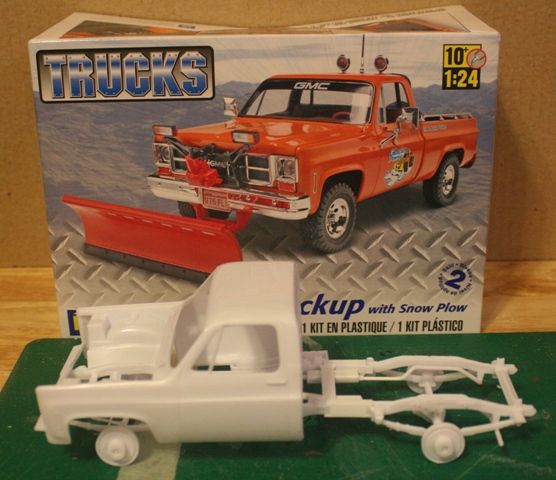 First, it is a short wheelbase (117.5") and I needed a long wheelbase (131.5") chassis, so I added the 14" difference by splicing in 1.5 cm of .156" x .125" strip styrene and sanded the joint down. To make sure that everything would hold the weight, I reinforced the cut with a strip of 0.040" x 0.156" that overlapped each side by 5 mm, then added a top piece of 0.040" by 0.156" to keep things level. While at this stage, I did remove the driver's side fuel tank since that was not present on Brush 508.
Next I fixed the toyish differentials. I only covered up the hole in the front differential with a sheet of styrene but I attempted to make the rear differential look better by building it up with scrap styrene pieces. Sorry, no before or after photos.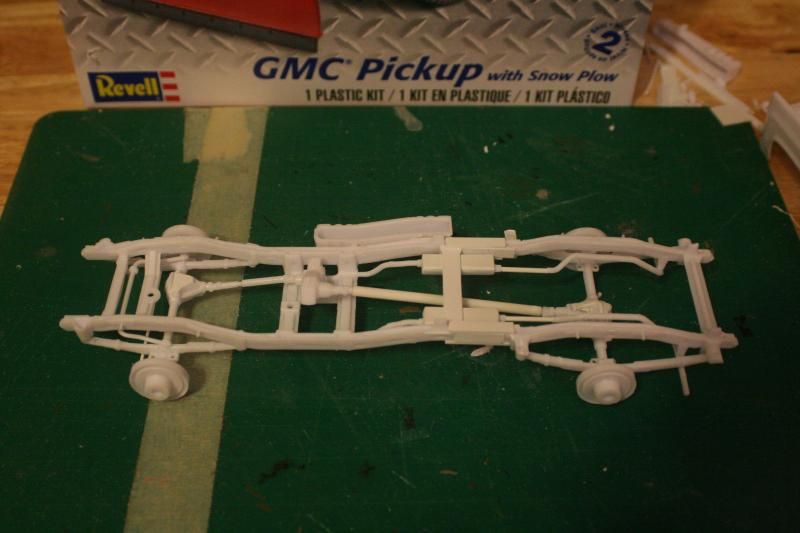 Since I had to remove the mufflers/exhaust and cross member when I lengthened the chassis, I had to replace them. I cut a new cross member out of strip stock and covered up holes in the mufflers. Even though 506 only had 1 exhaust, I do like the look of the double and will keep that for this build.
Some other things I did: replaced the molded in front sway bar with separate pieces; lengthened the drive shaft by slipping a 1/8" tube over the existing pieces after some careful sanding; and filled in the top of the fuel tank since that hole would be noticeable in the gap between the cab and bed.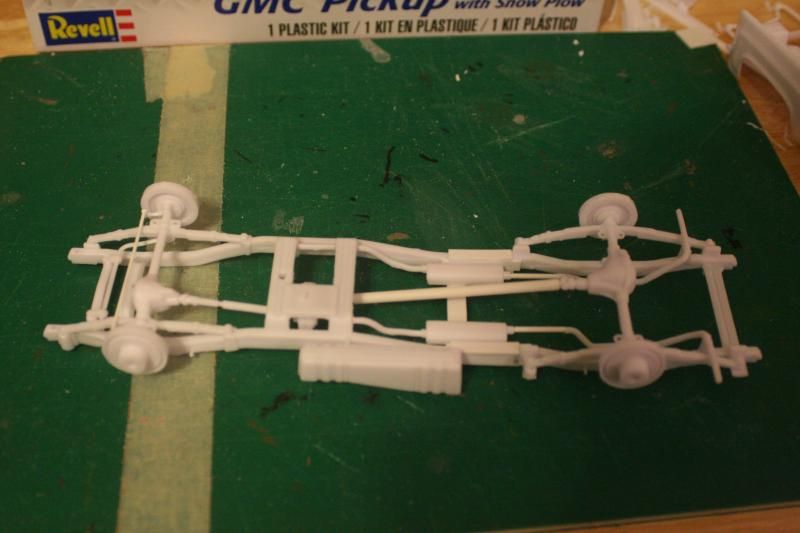 Off to make the truck bed now.