Hey Guys,
I've been working on this Hummer brush unit for a while now. Here is the current progress to date: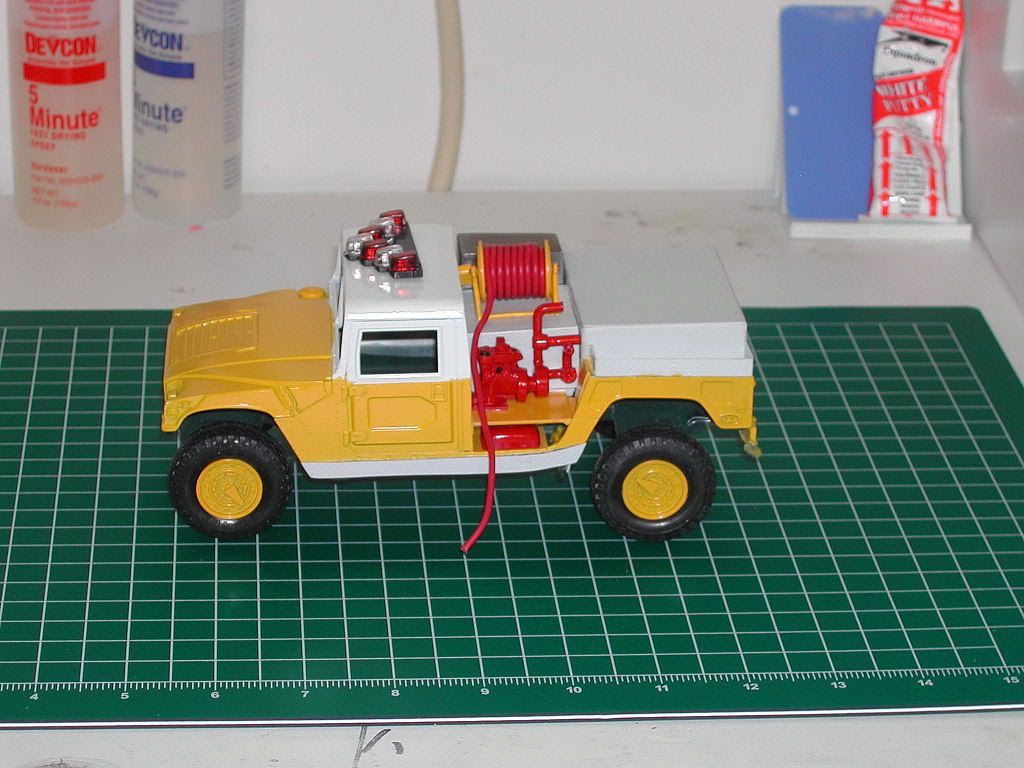 My question is this. I painted the pump, plumbing and gasoline tank a dark red color. My reasoning is that if I had painted it the same yellow as the body, all of the details would just blend together. Also, the darker color would hide any dirt, or grease better.
Any thoughts or suggestions would be greatly appreciated. Thanks.
Sincerely,
David