Ok, I finally completed another one of my "One of a Kind" State Trooper model cars. That is untill everyone see's it and builds one for themselves.
I found out Mississippi Highway Patrol used one 1958 Edsel Ranger as a patrol car. I was able to make contacts in the Mississippi Highway Patrol and obtain a photo of the real MHP 1958 Edsel patrol car. From there a little research time, information, and discussion with troopers who saw or knew about the real 1958 Edsel, and my model was on it's way to being built.
In the late 1950's & early 1960's, Mississippi Highway Patrol troopers were allowed to pick out their own patrol cars. It had to meet certain specifications and price. Troopers were allowed to buy them from the local car dealerships, which every car dealership wanted to be able to say they sold their cars to the Mississippi Highway Patrol.
Trooper V.E. Tomlinson was 6 foot 10 inch tall, so he needed a car that had enough room inside for his tall legs/body. Trooper Tomlinson picked a blue 1958 Edsel Ranger as his patrol car. I can only think the Edsel must have had a lot of leg room in it?
Of course there are no 1/25th scale Edsel Ranger model kits out there, so I had to settle with a 1958 Edsel Pacer 1/25th scale plastic model kit to represent my 1958 Mississippi Highway Patrol Edsel.
It's been a year in the making, but here is my 1/25th scale plastic model Mississippi Highway Patrol 1958 Edsel patrol car.
Real Mississippi Highway Patrol 1958 Edsel patrol car shown with Trooper V. E. Tomlinson in Port Gibson, Miss. in 1958. This blue MHP Edsel was issued to Trooper Tomlinson. Trooper Tomlinson was 6ft 10in tall.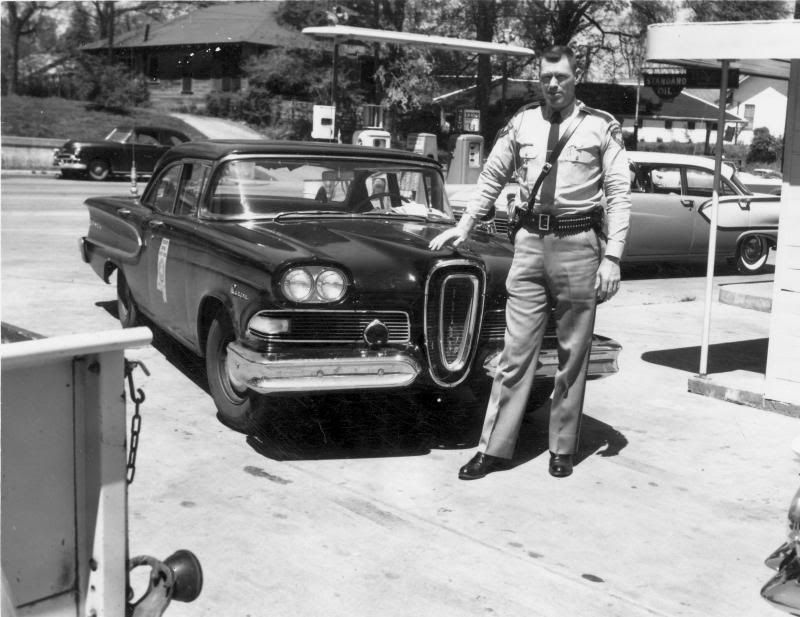 My black and white version of the Mississippi Highway Patrol 1958 Edsel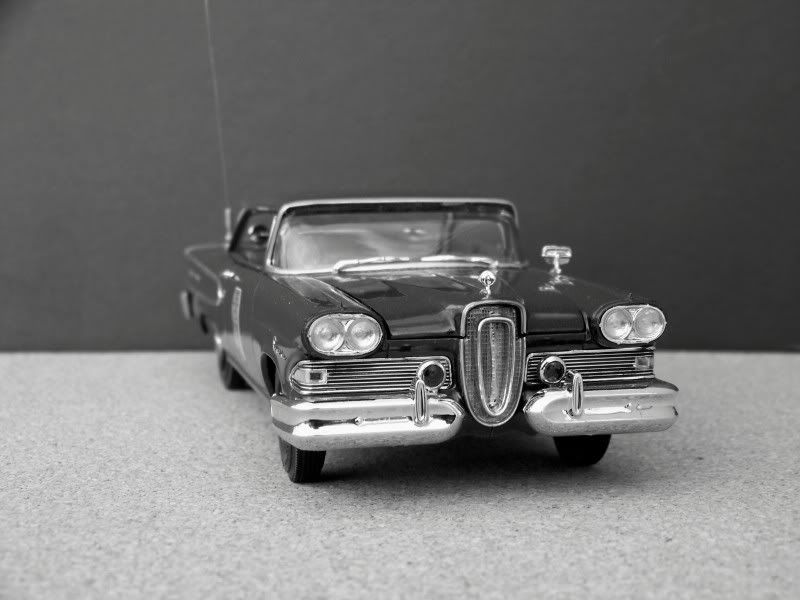 The 1/25th scale model in color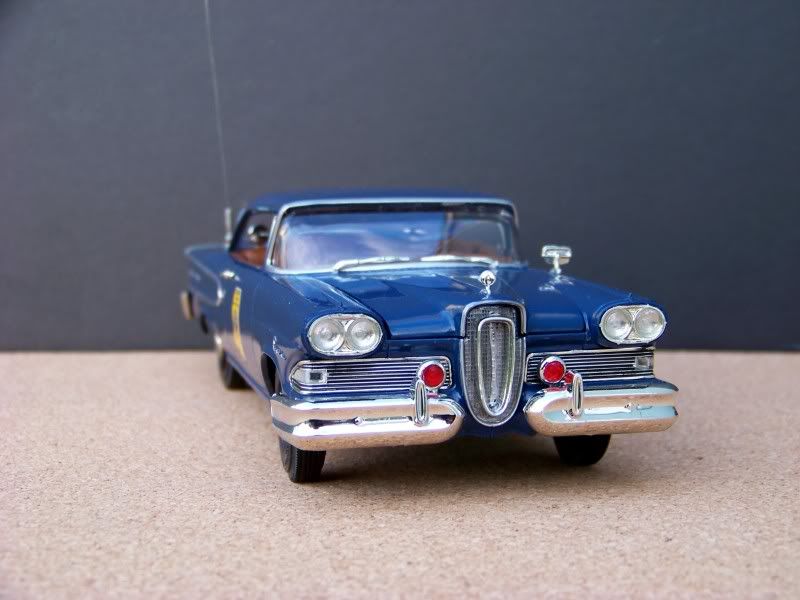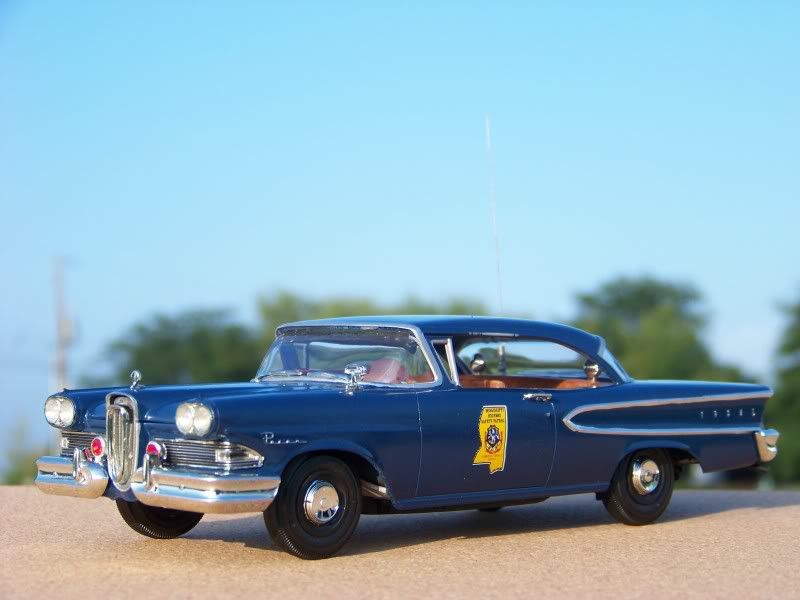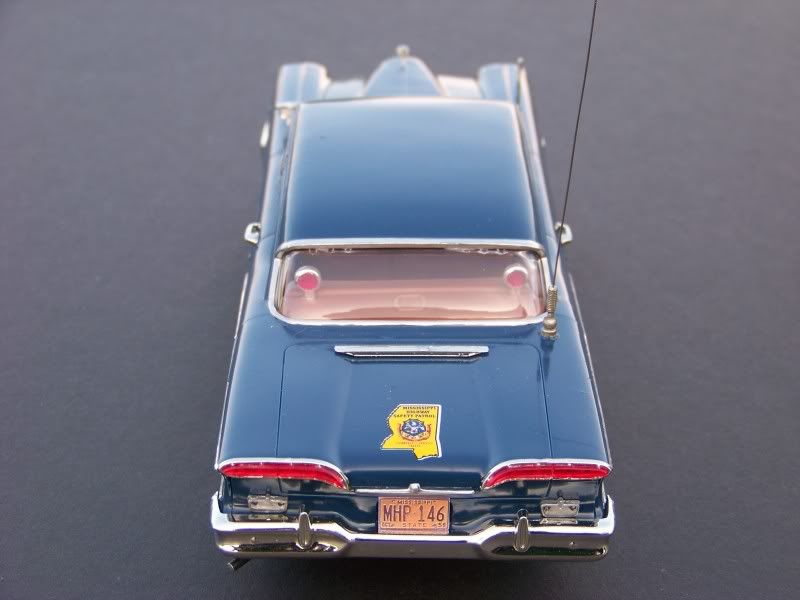 Detailed even right down to the correct license plate used by Mississippi Highway Patrol in 1958