Hi Guys,
Wanted to tell you about some interesting products that I recently came across. They are made by a company called Scenes Unlimited.
http://www.scenesunltd.com/
Their line includes many wheels as well as diorama items. What caught my eye was plumbing meant for drain pipes. They come in a variety of configurations.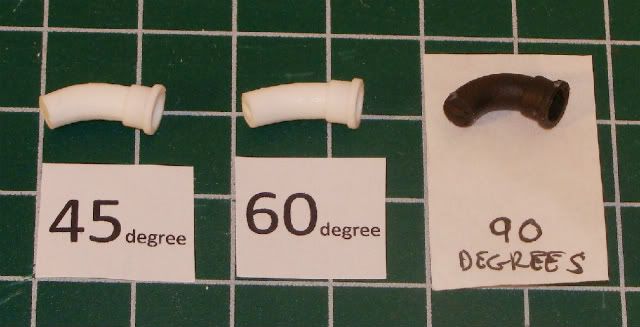 The review samples were generously provided by Daniel, the owner of Scenes Unlimited. He was quick to respond to my inquiry, and fast to send out the samples. The castings are very clean. For our purposes, a little addition of bits may make the even more realistic. The diameter appears similar to that of the elbows on the Trumpeter ALF Eagle pump panel. If you do inquire or place an order, please let Dan know that you saw them here at the SFH! Thanks. HTH.
David