Not a lot of SUV kits out there, but as I have all three of the major re-issues of the Revell Ford Expedition kit I thought I post an in the box post.
From Wikipedia: The Ford Expedition was introduced in late 1996 as a 1997 model. It is a fullsize SUV based on the new for 1997 Ford F150. It falls in size between the midsize Ford Explorer (1991-2010) and the even larger F250 based Ford Excursion (1999-2005). The kit represents a 1997 model year vehicle although changes between 1997 and 2002 are fairly minor.
The first issue was released in 1998, and the kit builds into a stock 1997 Ford Expedition. It includes a set of stock alloy (chrome) wheels with Goodyear Wrangler tires. It is packaged in a hinged box as part of the Rolling Wheels line. There is a section of road printed on the bottom of the box for display purposes. Instead of decals it features stickers including a mild custom paint job. Molded in black with a tan interior, clear windows and light covers. There was apparently another issue of this kit molded in dark green with slightly different box art.
It is a snaptite kit, but builds into a decently detailed curbside model. I wouldn't think it would be too hard to bash with one of the full detail 1997 Ford F150 kits for someone who wants a more detailed Expedition.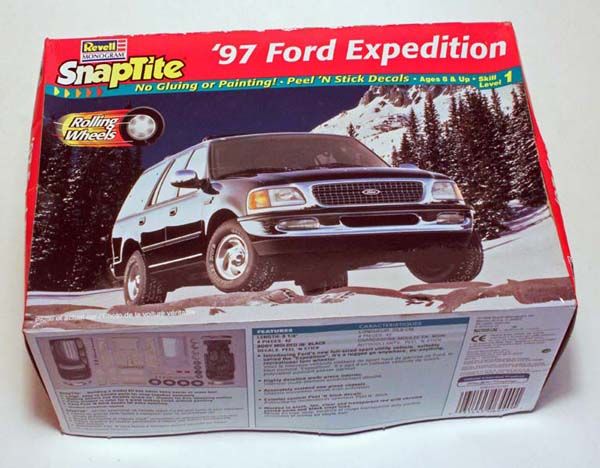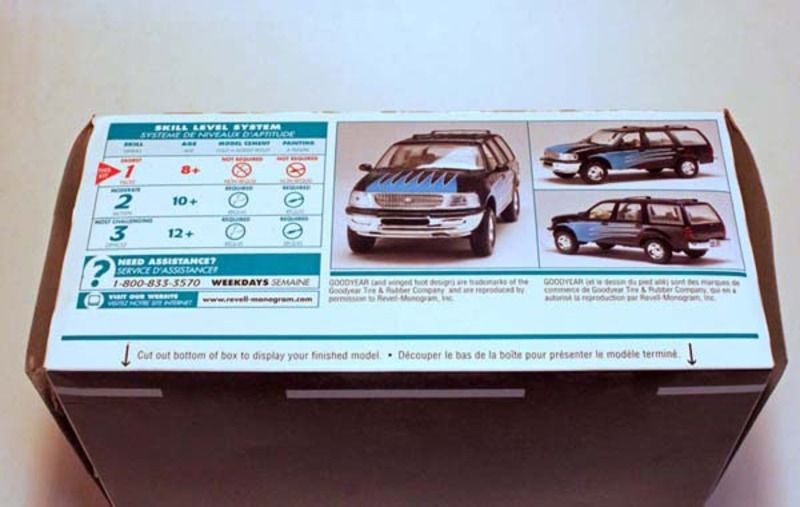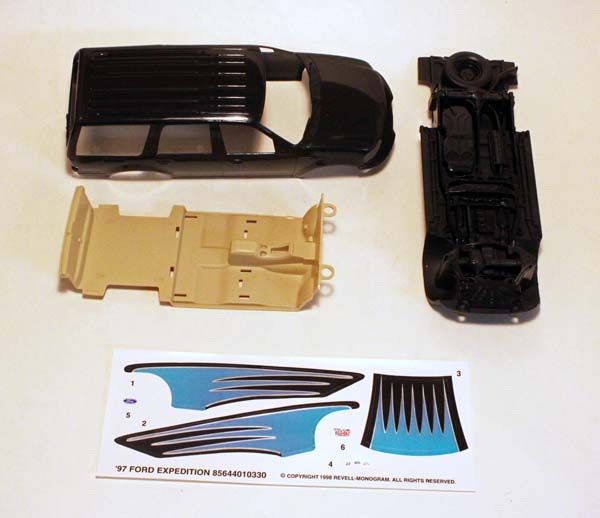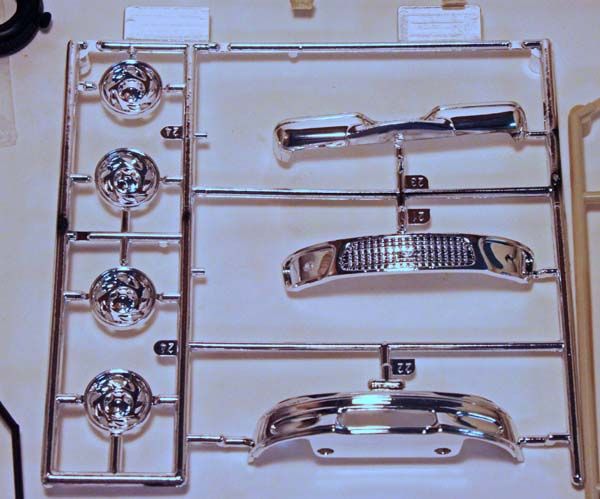 The kit appears to have been re-issued in 2004 as a Custom Ford Expedition with no year listed. It still represents a 1997 model year vehicle, but comes with tinted windows and light covers, a new set of custom spoke rims and low profile Michelin tires. Molded in black with a dark grey interior. While only a mild custom it does not offer parts from the first issue to build a fully stock vehicle. This time it included stickers to provide a purple flame paint job. It was packaged in a more traditional top and bottom box this time under the Wheels of Fire line. It was re-issued with different box art possibly molded in colors other than black.
This version is probably the least desirable starting point for a police or fire vehicle, although it could make a nice DARE vehicle.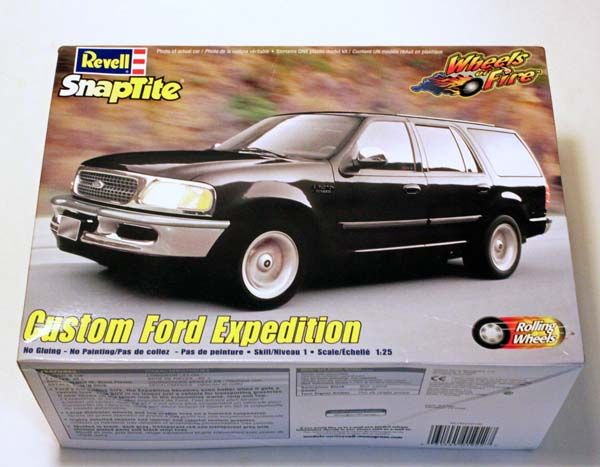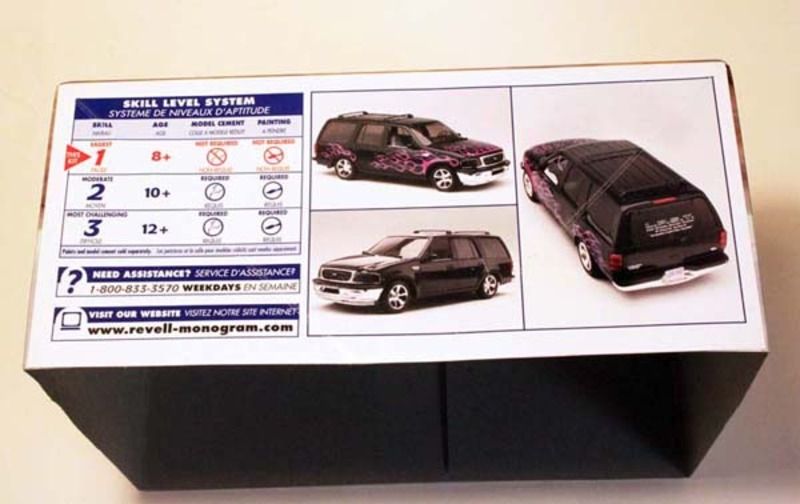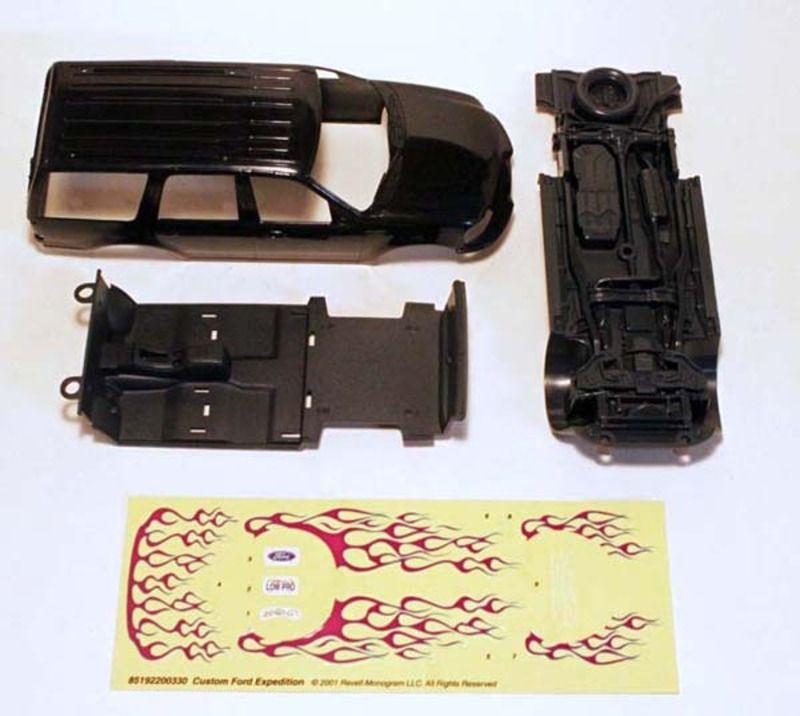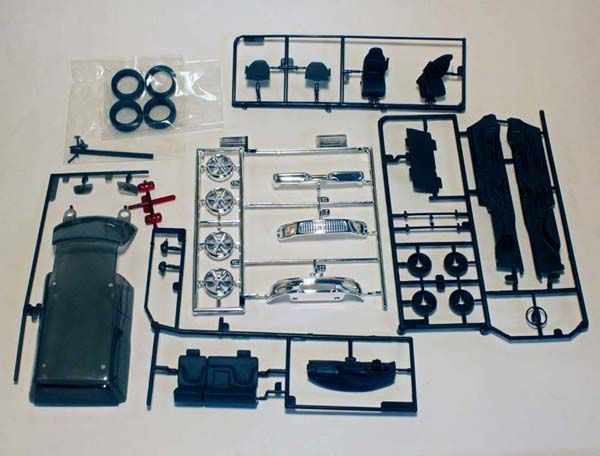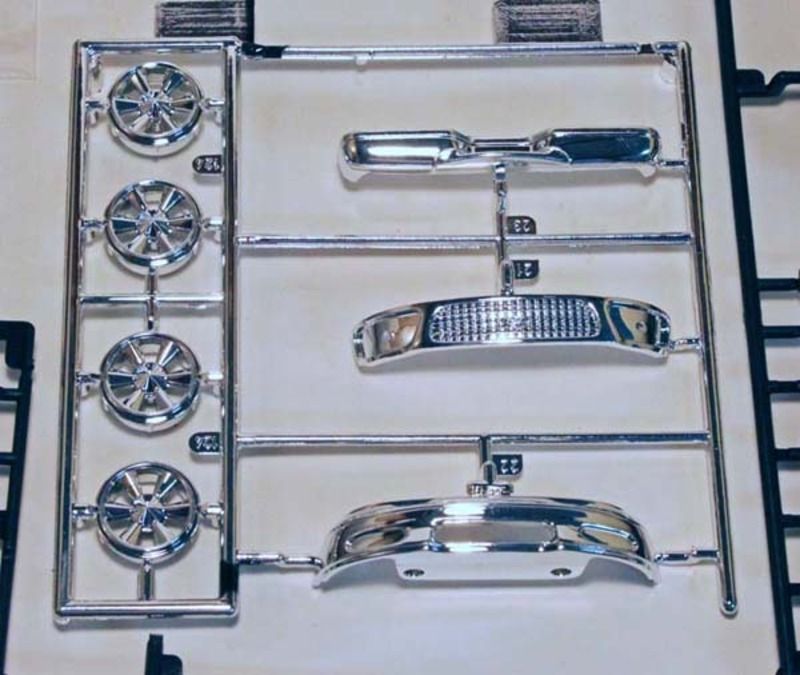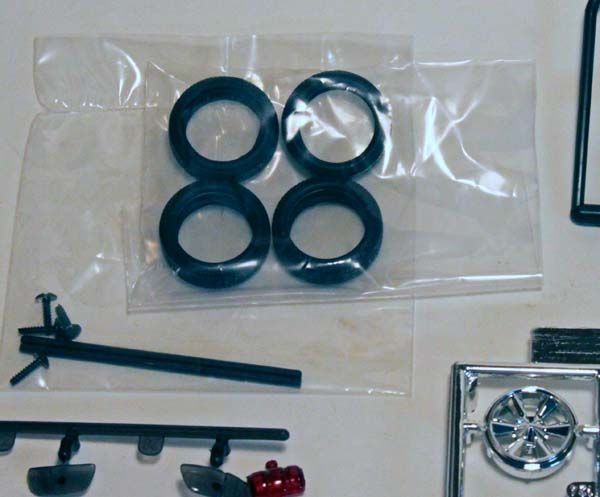 The most recent re-issue (2013) was again slightly modified this time building a police version of the Expedition. Although the grill was retooled to include warning lights, they did not take the opportunity to modify the grill into later 1999-2002 style, so it still builds a 1997 model vehicle. It features clear front windshield and light covers, with tinted windows for the back and sides. Two new sprues were included to provide police equipment including a nice but generic strobe style lightbar, antennas, and protective cages to separate the back seat from the cargo area and front seats. A computer, radar gun and push bar are also provided. New wheels and generic tires without sidewall detail are included. Leaving out the police equipment this would build into a mostly stock Ford Expedition, the grill lights are of a style that could be passed off as aftermarket fog lights. It includes stickers to build a vehicle from two different generic police departments and is packaged in an end opening box under the new Snaptite Max label.
It has been pointed out that the wheels included in this version are for a later version of police package, in 1997 the Expedition Police Package wheels were steel wheels resembling the alloy rims in the first issue of the kit.